Jewels for your cake! VDC is recognized as one of the most stylish and colorful studios in the world - loved for their signature whimsical elegance, and for pioneering a hot new niche in wedding and event style – Bling! Yes, sparkling bling for your wedding cake!
Previously only available to extravagant weddings, such as Hollywood elite, now every bride can bring bling to her wedding cake!
Featured in over celebrity weddings, more than 70 magazines, multiple television appearances, and websites from around the world, everyone loves this hot new wedding cake trend!
Each piece is hand-crafted in the VDC California studio - high quality, whimsy design, and stylish.
Show your own personal style with VDC wedding cake jewels.
Take a look at what we offer...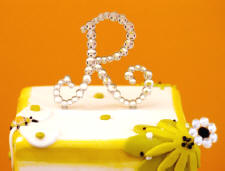 Crystal Monograms Wedding Cake Toppers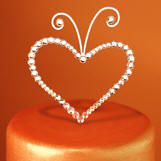 Crystal Hearts Wedding Cake Toppers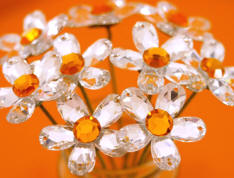 Crystal Flowers Wedding Cake Jewels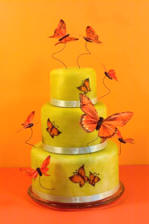 Garden Friends - Butterflies, Dragonflies, Hummingbirds, and Ladybugs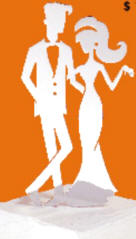 Precious Metals™ Wedding Cake Toppers
All of our Wedding Cake Toppers and Wedding Cake Jewelry prices include shipping and handling!
Please allow up to 3 weeks to receive your wedding cake topper and wedding cake jewelry (please read more).
Each order for our wedding cake jewelry is a custom order - no returns, no refunds. Please ask questions and request additional information before you place your order.
Contact Us